THE SOUNDTRACK TO THE BOOK DEEP IN THE OCEAN
Welcome to an incredible adventure into the heart of the deep blue sea!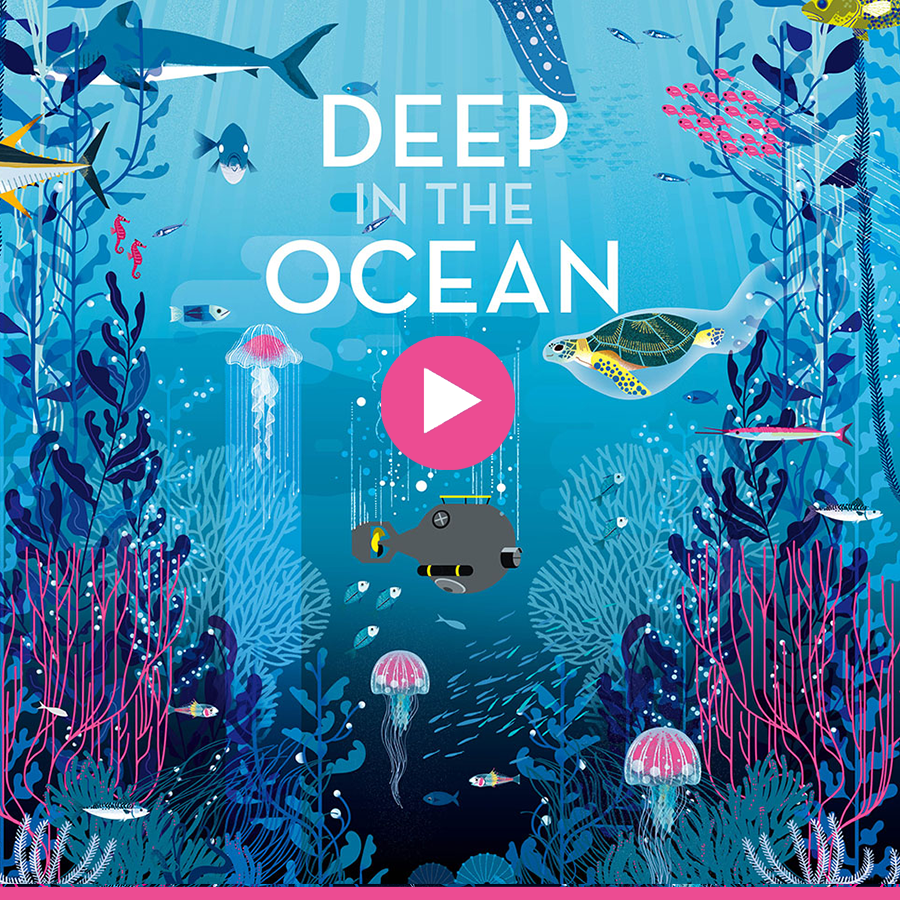 As you turn the pages of
Deep in the Ocean
, listen to whales singing and icebergs creaking, dolphins splashing and waves crashing. This ten-minute soundtrack invites you to immerse yourself in the magic of an underwater world as imagined by artist and writer Lucie Brunellière and sound designer Sylvain Hellio.
0.00 – Under the Waves
1.36 – The Descent
2.46 – The Ocean Depths
4.18 – The Storm
5.21 – Icebergs
6.44 – The Whale
8.19 – The Tropics
The book is available for purchase at our site
here